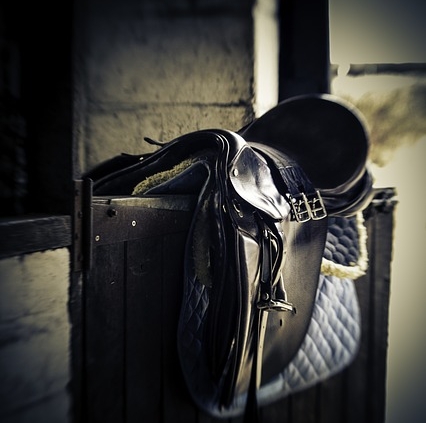 Horse Rug Storage Ideas
With horse ownership, it is inevitable that you will end up collecting a lot of gear along the way. Halters, brushes, bandages, bridles, saddles, other accessories. The list goes on. Most things you buy, you probably don't need but are good to have on hand. Some items are easy to store, but others can be bulky and difficult. Horse rugs definitely fall under the latter. Some horses have a small set, consisting of one winter and maybe one light summer rug. Other horses can have entire wardrobes of rugs to suit different conditions and scenarios.
One of the biggest issues it how to store all these rugs? They aren't the cheapest horse item, so you don't want them getting ruined by horses standing on them, shed vermin such as rats and mice, or your local friendly spider clan building their home inside them!
Today we are going to outline a few ideas to help store your rugs to keep them protected, dry and insect free!
4 Out-of-the-box Horse Rug Storage Options
Vacuum Storage Bags – these are a fantastic option, you can fold your horse rug/s inside it, seal it shut and then suck all the air out of the bag, leaving it flat. It can then be stored on a shelf or cupboard until you need them again. This is best for keeping out-of-season rugs in good condition over the months they aren't needed. These can be purchased at stores like Kmart or Big W.
Old Chest Freezer – have a big old chest freezer that no longer works? Clean it and use as horse rug storage! It allows for easy access via the lid, and when shut, will keep out spiders, mice and other animals who might like to mark their territory on it. Gumtree or Ebay are great options to find one of these.
Plastic Storage Container – ideal for thin or small rugs. Snap-on lids keep the bugs out, they stack on top of each other and can even have wheels for easy transport. Once again, Kmart or Big W can help with these.
Feed drums with lids – once the contents have been used, feed drums are great for storing rugs for similar reasons as a storage container. Your local feed store might even have empty drums that they are only too happy to offload for free. It never hurts to ask.
We hope these 4 out of the box horse rug storage options have been helpful to you. As always, any questions about our horse rugs can be asked via our contact page or our Facebook page. Have a fantastic rest of the week!
https://www.bangforyourbuckhorsegear.com.au/wp-content/uploads/2019/02/saddle-2390308_640.jpg
640
426
BFYB
https://www.bangforyourbuckhorsegear.com.au/wp-content/uploads/2018/07/bfyg-logo-min_300x300.png
BFYB
2019-02-14 15:09:56
2019-03-14 12:58:24
Horse Rugs Storage Ideas