Endurance Riding – More Than A Trail Ride!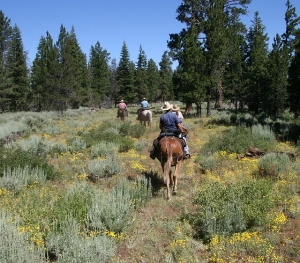 We hear a lot of talk in the horse world about dressage, showjumping, and eventing. These are even Olympic sports that people and their horses compete in worldwide. If these aren't the kind of competitive riding events you're interested in, have you thought of endurance riding?
Here in the Brisbane Valley area, we have loads of beautiful trails that are perfect for leisure trail riding. You can even train and compete in endurance events!
One such event is the Yarraman Endurance Ride on the 30th – 31st March. Held by Endurance Horse Sports Australia, it has multiple options for competing over 20, 40 or even 80kms. Obviously, these types of events require prior conditioning to enter long distances. If this is something that you think you'd like to work up to, why not head over and find out more about what is required!
What Is Endurance Riding?
Endurance riding is long-distance races, that are broken up into checkpoints. It is far more than just attempting to go full-speed the entire way and involves planning what pace to set per section. There are often multiple distances to choose from, to cater for people new to the sport as well as experienced competitors.
In an endurance ride, the winner is the first one to cross the finish line while stopping at intervals for vet checks. These ensure the horse isn't in distress or exhausted and able to continue on. Unlike horse racing though, any improvement on your horse's performance is viewed as a success, not necessarily coming first overall. It is a true test of a horse and rider's stamina, not unlike marathon racing. Endurance riding differs from trail riding – you are given maps of the set route you must take, and if you miss a "checkpoint", you can be disqualified. If there are any significant terrain obstacles like creeks, ditches or steep inclines and declines, the rider will be notified of them as well.
Gear is also important. You generally want any tack to be light and well-padded for your horse's comfort. There are saddles that have been specially designed to be lightweight, breathable and much more comfortable for the horse and rider over the distance. Some horses will be ridden in bitless bridles or even rope halters, and quite often the use of a breastplate will be required for steep inclines.
Conclusion
This is just a very brief overview of endurance riding. If it has piqued your interest, why not head over to the EHSA website to find out more? If you require embroidery for an event such as this, why not get in contact with us and find out how we can help. Have a safe and fun weekend!
https://www.bangforyourbuckhorsegear.com.au/wp-content/uploads/2018/10/horseback-riding-1393029_640.jpg
562
640
BFYB
https://www.bangforyourbuckhorsegear.com.au/wp-content/uploads/2018/07/bfyg-logo-min_300x300.png
BFYB
2019-03-15 13:00:28
2019-03-15 13:00:28
Endurance Riding – More Than A Trail Ride!