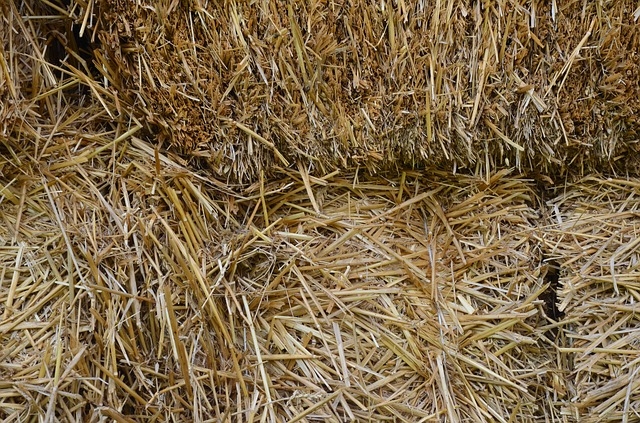 What Type Of Hay?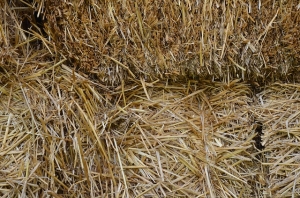 There are many different types of hay worldwide. Here in Australia, there are varieties that are more commonly grown than others. Hay is an excellent source of roughage for a horse's digestive system. The act of eating from a haynet can also help relieve boredom while confined, in order to keep their digestive tract active.
Below we have listed the 5 most common types of hay available and a little bit about where they originate and their nutritive quality for your horse's diet.
Lucerne
Lucerne is probably the most popular type of hay for most horses. It has a high protein content (10-15%), is quite leafy and soft and highly palatable for horses. Good lucerne hay is deep green in colour with mostly leaves and little stalk. Lucerne is a good, drought-resistant crop and provides many vitamins and minerals for horses where grazing is limited or poor quality. Shedded lucerne is also the hay of choice for horses susceptible to founder (laminitis) as it has one of the lowest sugar percentages while providing nutrition.
Grassy Lucerne
Grassy lucerne is a combination of lucerne hay and grass hay mixed together. Generally speaking, the percentage of lucerne in grassy lucerne is higher than the grass content. Around 70% as a minimum. It has a lower protein content than straight lucerne and can be quite stalky. Horses generally do not have a problem with this type of hay, excluding those prone to laminitis. This is because the sugar content in grass is considerably higher than lucerne and can trigger an insulin response in these horses.
Rhodes
Rhodes grass hay is another good source of protein for horses but contains less % of minerals such as calcium. Horses enjoy it as pasture but sometimes can be turned off Rhodes grass in hay form as it can be quite stalky and dry. If your horse doesn't require the high protein and mineral content provided by lucerne, then fresh Rhodes hay is an excellent choice for feeding. It is usually pale green to pale gold in colour with long leaves.
Barley
Barley is a cereal crop that is mostly turned into a grain. It can also be harvested into hay for horses and cattle. Barley that has had the grain removed will then be cut as straw as a by-product. It has quite a high sugar and starch content. A lot of horses will eat it as chaff mixed with other feed but will refuse to eat it as hay due to it being quite dry.
Conclusion
There are many types of cereal crops and grasses that are turned into hay. All have different properties, therefore if you have a concern about feeding these hays, seek guidance from an equine nutritionist. This is particularly important if your horse has medical conditions directly affected by what they eat.
At Bang For Your Buck Horsegear, we strive to contribute positively to your horse's wellbeing. Have any questions about the suitability of our horse rugs? Find us on our horse rugs Facebook page or get in contact with us so we can find the solution. Happy Horsin'!
https://www.bangforyourbuckhorsegear.com.au/wp-content/uploads/2019/01/harvest-1183010_640.jpg
423
640
BFYB
https://www.bangforyourbuckhorsegear.com.au/wp-content/uploads/2018/07/bfyg-logo-min_300x300.png
BFYB
2019-01-09 16:07:48
2019-01-09 16:07:48
What Type Of Hay?