We've moved!… AGAIN!!!
Buckle up Bangers, this post might get long winded, but it's a hell of a ride.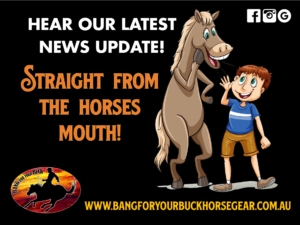 As most of you know, in December we had to move out of our home of 5 years, after the owners sold the building. Due to a rental crisis in Qld, there were no available warehouses within a half an hour radius of our old Kleinhans Court warehouse.
Soooo, we made ourselves a home
.
Can't get rid of us that easy!
Renting an industrial Marquee from the team at Excel Events, gave us somewhere to go, a roof, and a place to get our bearings.
Essentially a very flash tent, but nonetheless, we persisted.
We were making some excellent lemonade outta all those lemons,
or so we thought…
Enter Queensland's wettest weekend in history!
We received a year's worth of rain in a single weekend, Lowood was an island, totally cut off. Our local post office closed for a week.
Blessed to fair as well as we did, when so many others lost businesses, homes and worse. The wet continued on for the following weeks with afternoon storms and more rain.
All the while our search for a new warehouse grew wider and wider.
We turned to our local council for help with building our own warehouse, in an effort to keep our business located in the Lowood area. With no help, and very poor attitudes from our local council, we were informed our own shed build will take two years just to get through their town planning department.
A customer of ours has since told us he's been waiting 13 months just to get a small work shed across the line with them.
So we've had to move on to PLAN C!
Looking for a temporary home took us far further afield then we had ever planned.
But with a lot of help from Mitch Willis at Collier's Toowoomba, we managed to find a shed the right size, with semi trailer access, easy access for cars and horse floats and plenty of carparks.
So then, we just had to move AGAIN!
By the way, how good is moving!
It was Nige and myself, the two man wolf pack, onto it again!
With some emotional support from Olivia and Jude behind the scenes, we got down to business.
So after 11 truck loads, multiple ute loads, 3.5hour round trips in dad's truck, plus an hour to load each round.
Bogged forklifts, broken forklifts, power issues at the new location, 4 days starting at 4:30am ending at 7pm.
I'm so pleased to announce, BFYB is in its new address
Over the next week or so, some form of normality will return to our business as we celebrate and appreciate how good having a concrete floor and actual walls is again!
To all our much loved Lowood local customers,
We're organising a plan to make Lowood pickups still an option for your all. Please bare with us, as we're working out a way you can still shop with us without paying postage.
At this stage, we have every intention of coming back to Lowood when we can move forward with a shed of our own. So we want to support those who have supported us all these years as best we can while BFYB is living up in Toowoomba temporarily.
I also want to thank all of our customers that have supported us, and shown us so much kindness and patience during these last few months. We've had an interesting time of it, but we're back again and we thank you!
For now though, it's back to business as usual.
Please be sure to stop by our new warehouse: U6 207-217 McDougall street Wilsonton, Qld 4350.
In the shed behind Tradelink Toowoomba.
You can drive through so there is easy access for floats and trucks
Check it out on Google maps
https://www.bangforyourbuckhorsegear.com.au/wp-content/uploads/2018/07/bfyg-logo-min_300x300.png
0
0
lenna
https://www.bangforyourbuckhorsegear.com.au/wp-content/uploads/2018/07/bfyg-logo-min_300x300.png
lenna
2022-04-11 10:39:55
2022-04-11 11:09:42
We've Moved!!!